Extraordinary Decor Services for Palatial Wedding Venues
Decoration contributes to the beautiful experience of an event and plays a vital role in leaving an everlasting impression in the minds. Shree Vinayak Events & Hospitality offers in-budget innovative and themed wedding décor from tradition to ultra-modern. We plan your wedding venue with inspirational ideas for personalized decorations and will guide you to make lasting memories – that come from your heart – for you and your honored guests. By being creative, we can style every surface of your venue from floor to ceiling and anything in-between to make the event memorable.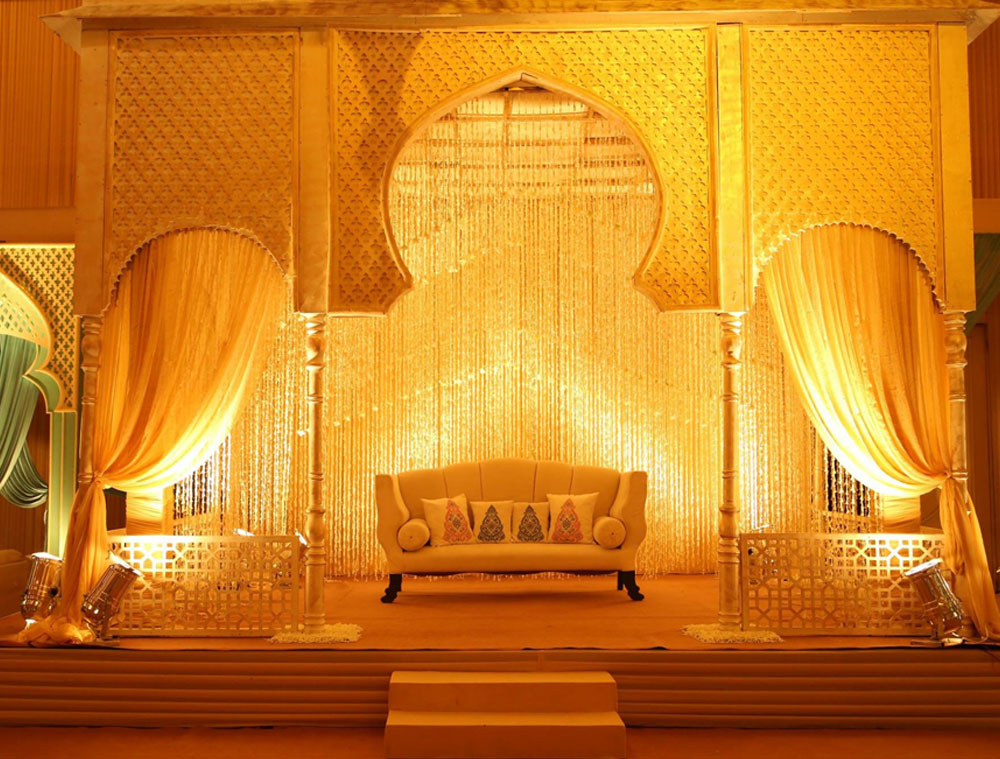 Being in the wedding industry for years, Team Shree Vinayak Events & Hospitality understands the importance of a suitably decorated wedding venue. we at Shree Vinayak Events & Hospitality, have our own production house and also has strong associations with leading décor vendors across India that helps us sourcing props, artifacts, flowers, fabric, and other décor pieces anywhere in India. It helps lavishly decorating wedding venues and creating an indelible imprint in the memories of everyone. The company specializes in wedding decoration in Udaipur, Jaipur, Jodhpur, Jaisalmer, Kumbhalgarh, and all over Rajasthan because of its strong industry associations and extensive experience.